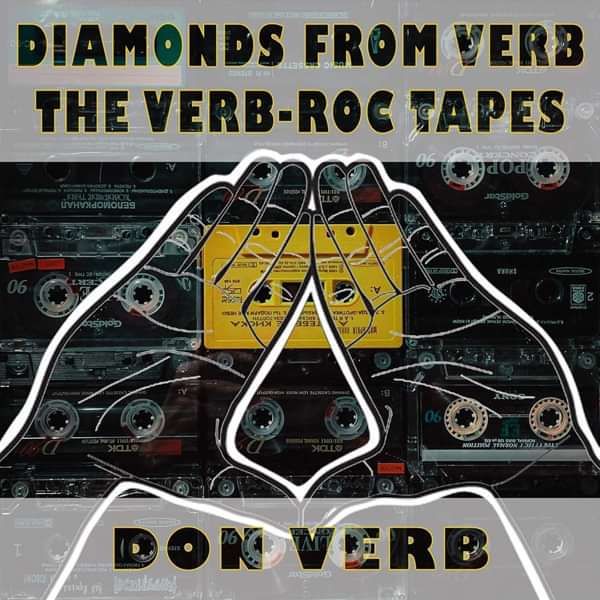 Diamonds from Verb: The Verb-Roc Tapes
An Homage to Rocafella Records; A Mixtape by Don Verb
Download for free by joining the mailing list to receive news and offers from Don Verb. You can unsubscribe at any time. We'll also ask you to confirm your location in order to help with future event planning. For more details see the privacy policy.
This service is provided by Music Glue. By submitting this form you agree to the terms and conditions
1. Diamonds are Forever (Intro)
6. Blueprint 2 (Freestyle)
8. A Million & One Questions
9. Larry Bird (Lyrical Exercise)
11. December 4th (Beach Chair)
12. Soon You'll Understand
13. PITTSBURGH PAT OUTRO.wav
Between 2000-2007, Rocafella Records released some of the most classic and influential hip hop music in history. With production from greats like Just Blaze and Kanye West and MC's like Jay-Z, Beanie Sigel, Freeway, Cam'Ron and others; the label set trends throughout all of hip hop culture and was both commercially and critically praised.
Despite being very distinctive, the Rocafella sound was quite versatile; the label's artists crafted songs on all different topics and with a wide array of styles. Taking on rapping on the iconic instrumentals of Rocafella Records - during its pinnacle - couldn't possibly be an easy task; living up to such great content, especially to the fickle tastes of true school hip hop fans, could prove to be too much for most rappers. As "Diamonds from Verb" host Pittsburgh Pat states, "not just any MC would have the ability to rock those beats". Also having an affinity for Rocafella's sound and artists, Don Verb was inspired by the idea of MC'in over some of his favorite instrumentals ever and he took on the challenge of creating this mixtape.
"Attention spans aren't what they once were", Don Verb stated - in reference to keeping the track list at a reasonable number for "The Verb-Roc Tapes". He re-worked the beats of 11 Rocafella Records (and one Bad Boy) on this release, including: "Diamonds are Forever", "What We Do", "The Roc", "Young G's", "U Don't Know (Remix)", "Blueprint 2", "Come on Baby", "A Million and One Questions", "Lyrical Exercise", "Can I Live", "December 4th" and "Soon You'll Understand".
Some tracks are freestyles, some are full-on songs, a few have collaborations and all are thoroughly 'ripped'. Don Verb hopes that fans pay close attention to the flows he executes on these beats because he feels that he not only did the beats justice as far as topical and lyrical content but that he lived up to (or even surpassed) the cadences and rhythms flexed on the original songs, by the initial artists.
There may just be another mixtape on great producers' tracks coming, before Don Verb's October release of "1996" - an all-original album. We'll see how fans on tour like the songs from this mixtape first!