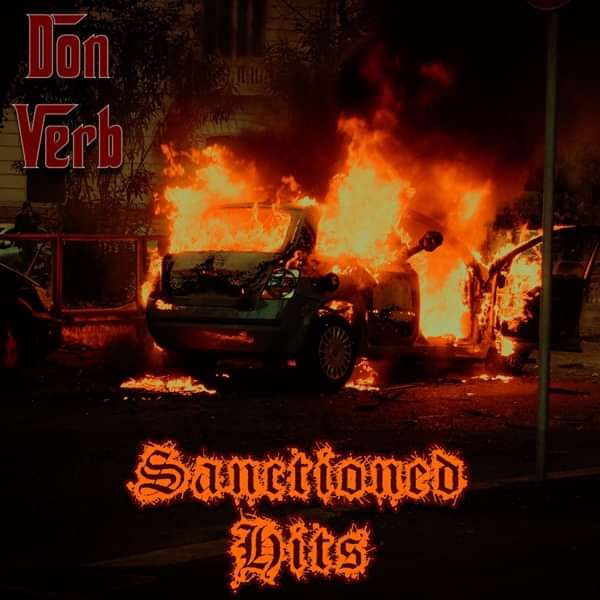 "Sanctioned Hits"
2019 New Hip Hop Release featuring Various Collaborators & Production by Don Verb, DJ Restless & J-Palm
"Sanctioned Hits' is a showcase of sorts; many of the underground's best artists are featured on this complete and versatile project. Utilizing the approaches of the 'feature track' and the 'posse cut', Don Verb provides several different topical backbones and allows his fellow lyricists to run wild alongside him. From insightful commentary on a nearly dreadful society ("Mad World") to addressing those who attempt to piggyback off of one's accomplishments ("Clout Chasers Remix") to a playfully insulting plea for quality control in hip hop - and for the end of PC rules in entertainment ("Real Rap Back") to a pledge to hip hop that's as open as it is bar-laden ("First Love"), "Sanctioned Hits" reflects every pace, every impactful cadence style, many different melodies and a topic for just about every mood. Other stand-out tracks include: "Bad, Bad Man", "Earbuds" and "Killer's Poet".
Leaving a few songs without a perfect mix was a conscious decision: "Some practice takes on this album captured a certain passion that was hard to replicate". This project was meant to be a maximum of six songs but the chemistry between artists had an unreal energy, as did the instrumentals submitted by J-Palm and DJ Restless. Don Verb, himself offered up beats for "Mad World" and "Earbuds", respectively.
There's enough here in the lyrical form for boom bap fans. There's a respectable amount of social consciousness, as well. The album features at least three songs that could truly make a club shake and, there are dark and poetic offerings, too.
As the single ("Real Rap Back" featuring Xtra Overdoze) begins making its rounds on all radio shows that feature hip hop, this album will continue to gain momentum with follow-up tracks galore.