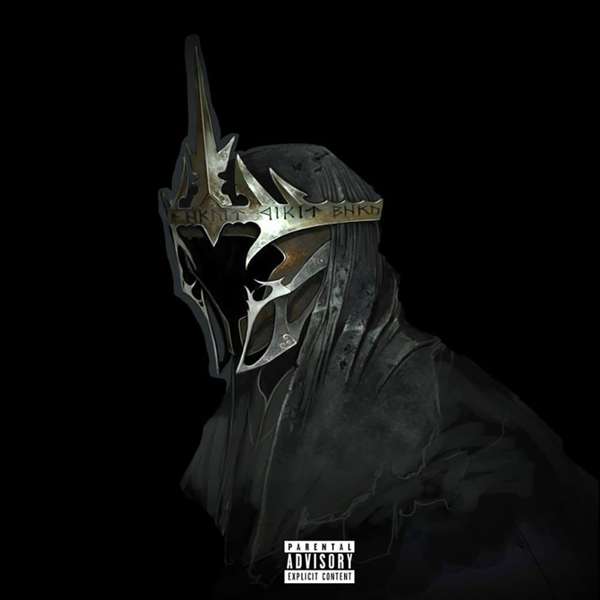 "The Mad King" (Full-Length Album by Don Verb)
Billed as the veteran MC's "comeback" album, "The Mad King" has been heralded due to its eclectic sonic influences and topical range.
3. Paint Me Red (Aaron Hernandez)
5. Whole Nutha Level feat. Hellusin8
10. Still Here (Freestyle Interlude)
13. No Sympathy (Poor Man Go)
21. BONUS: The Plot Twist (Recovery Pt.1)
22. (Bonus Track) "Fall to Pieces"
"The Mad King" is the musical manifestation of the "I'll do what I want" sentiment. The reason that the album is titled in the way that it is, is because its creator crafted the songs that -he- wanted to; there was absolutely zero thought put into whether the album could be commercially successful, or not.
In what seems to have been a few artistic accidents, "Whole Nutha Level" and "Paint Me Red" became internet radio staples in late 2018 and 2019. The former offers a haunting and mesmerizing melody, crafted by Ft. Lauderdale, Florida's DJ Restless. The latter is a rock re-work anthem that is all things anti-pop and anti-'plastic'. Lyrically, "Paint Me Red" reminds the listener that the eclectic MC had a background in Detroit's battle rap golden age.
Don Verb is known for changing his flow cadence at the drop of a dime, in order to best match the given instrumental. "Don Flusso (Flow)" gives a sing-songy scat-like cadence in "Slow Downnn!", a spiced-up conventional delivery in "I'm Complicit" and by the time you reach the Bonus Tracks, he's executed every possible variation of forming words and syllables. This gives the album a great play-through quality and makes it ideal for a road trip or an unfortunate stay in traffic purgatory.
"Still Here" is a poignant freestyle reminiscent of late-90s lyricism, "Community First" is a sarcastic conscious hip hop record, "No Sympathy (Poor Man Go)" is a rough draft of a re-work of Queen's "Bohemian Rhapsody", "Ten Times" is a classic rock-influenced in-depth autobiography and "Murder Bears" is a comical (though dark) look at the gangsterism that plagues the hip hop genre and the American city streets.
Toward the end of the project, the artist truly lets his heart bleed into the music on tracks like "Whiter Shade of Pale" and "Too Dark". Keeping with the 'bleeding-in-public' theme, the two Bonus Tracks ("Plot Twist" and "Fall to Pieces") are deeply personal (though, relatable) "Recovery Music" anthems.
From the days when he was "Bigg Verb" and dropped "The Franchise" well over a decade ago, Don Verb has grown immensely as an artist. Whether you're a boom bap, hardcore, storytelling, club or emotional rap fan, this release has it all!